About Us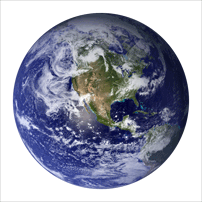 Stocktrek Images provides creative professionals with inspiring specialty imagery, unparalleled in quality, accuracy and depth of information. We are a central source for astronomical images of the universe, modern day military operations from Armed Forces around the world, highly detailed prehistoric era illustrations, healthcare & medicine imagery, and stunning underwater photography. Stocktrek is a distinctive source for the best specialist imagery available, with a commitment to keep our images fresh and innovative, and a dedication to excellent customer service.
Our distribution and product offerings continue to expand as we add striking new images on a weekly basis. If you cannot find an image that you are looking for, our talented team will do our best in finding the right image for your particular need. We pride ourselves in our detailed researching efforts with top contacts from around the world in these fields.
Animations & Footage: Exceptional animations and footage clips in specialized subjects; medical videos illustrating the human body, pathogens and health conditions; classic documentary footage of history world wars; and 3D visualizations of dinosaurs in prehistoric environments..
Stock Photos: Stocktrek is a niche provider of rights managed and royalty free stock photography and illustrations. Our world-class image collection showcases the talented work of photographers and artists worldwide.
Wall Art: Stocktrek offers professionally printed high-quality wall prints for personal use or business décor. Create posters, murals, canvas prints and greeting cards from your favorite Stocktrek photos.
Astronomy & Space Exploration: Stellar images of astronomical discoveries, space art, and the infinite extent of the universe. Inspiring imagery of manned space missions and future space exploration concepts.
Dinosaurs & Prehistoric Era: Collection of digital fine art showcasing prehistoric life on Earth during the Paleozoic Era's primitive growth of plant life to the Mesozoic Era's age of dinosaurs. These high depth dinosaur illustrations will transport the viewer back in time.
History Archives: Digitally restored images of historic world events, from early exploration to modern times. Begin your journey of historical events dating from the 15th century to present date with our nostalgic photos from the past.
Healthcare & Medicine: High quality 3D medical illustrations showcasing the human anatomy in full detail. Microscopic views of bacteria, virus, and other pathogens. Stocktrek's healthcare and medicine imagery capture how the body works from the microscopic beginnings to whole organs and complete body systems.
Military Forces: Bold and powerful military photos from Armed Forces around the world. Historic war photos to modern day operations carried out by land, sea or air. Prepare to enter the combat zone.
Ocean Life: Pristine underwater stock photography capturing the wonders and natural beauty of aquatic habitats and ecosystems. Including a wide array of colorful sea creatures, schooling fish, sharks, reef species, seascapes, crustaceans and more.
Science Fiction: Imaginative concepts depicting futuristic space travel, extraterrestrial life, and scientific approaches to understanding the universe we live in. These surreal artworks will bring any possibility to life.
Weather & World Geography: Satellite imagery and stunning views of Earth from space. Explosive volcanic imagery, spectacular geographic wonders, and fascinating weather phenomena such as hurricanes and the northern lights.